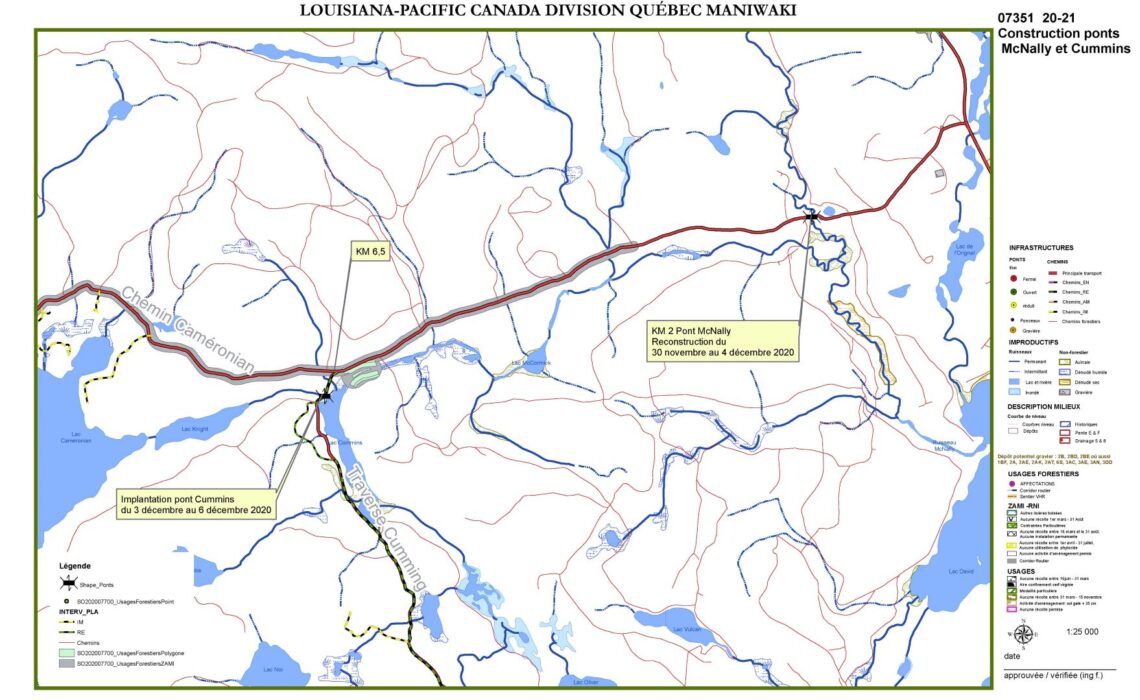 Please note that construction work on two bridges will be carried out by Louisiana Pacific on Caméronian Traverse Road located in Management Unit 07351.
The McNally bridge will be rebuilt from November 30 to December 4, 2020, while the Cummins bridge will be built from December 3 to 6, 2020.
Road signs will be installed at strategic locations to notify users who will be traveling on the network.
For more information, contact Mr. Stéphane Taillon, ing.f.
T (819) 449-7030 ext 4250
F (819) 449-1262
C (819) 441-5288